West Valley City Location
Location:
4428 Links Drive
West Valley City, UT 84120
Ph: (801) 968-0100
Built in 2007
Details:
Ages Served: 18 months through 3rd Grade
Hours:
-Full-Day for all ages is 8:45 am to 3:30 pm with extended hours from 7:30 am to 5:30 pm
-Half-Day Morning Session for 3-5 year olds is 9 am to 12 pm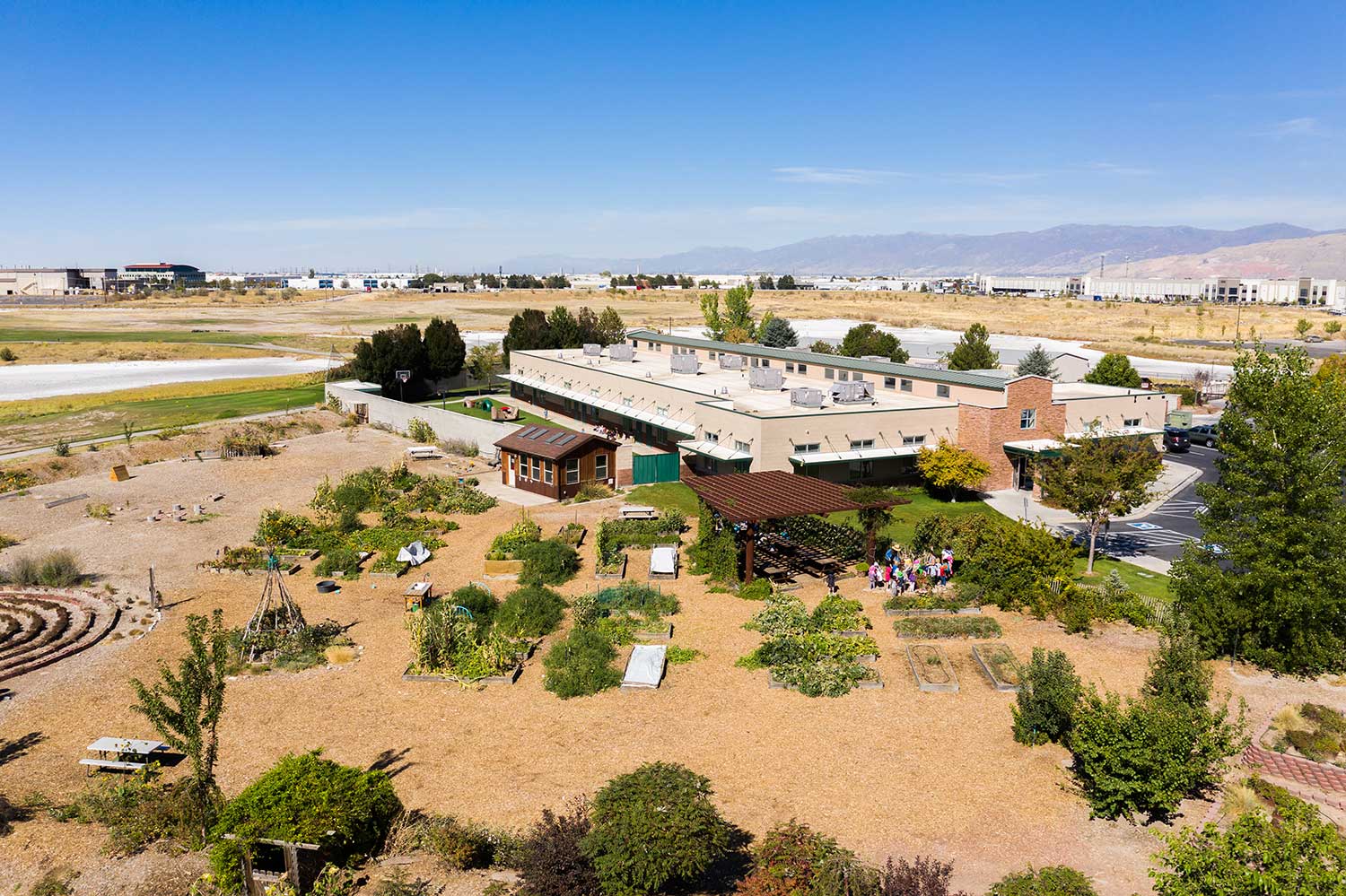 Our Garden Campus is located in the Lake Park Corporate Center at the end of a quiet road across the street from Stonebridge Golf Club. The school is nestled next to 2 acres of garden with sweeping views of the Oquirrh and Wasatch Mountains.
Students have the opportunity to garden each day. There are 48 4 foot x 12 foot garden beds, a bean teepee, learning greenhouse and large labyrinth for children to explore. At this campus students also enjoy a large multipurpose gym and several distinctive outdoor play areas for daily movement. 
The school has twelve classrooms with highly qualified educators with a lead teacher that is either certified or undergoing certification through a MACTE credentialed Teacher Education Program.