Thanksgiving point location
Location:
2700 N. Ashton Blvd
Lehi, UT 84043
Ph: (801) 968-0100 ext 3
Built in 2022
Details:
Ages Served: 18 months through 2nd Grade
Hours:
-Full-Day for all ages is 8:45 am to 3:30 pm with extended hours from 7:30 am to 5:30 pm
-Half-Day Morning Session for 3-5 year olds is 9 am to 12 pm
-Half-Day Afternoon Session for 3-5 year old is 1 pm to 4 pm
Please note class start times may be adjusted slightly to accommodate smooth traffic flow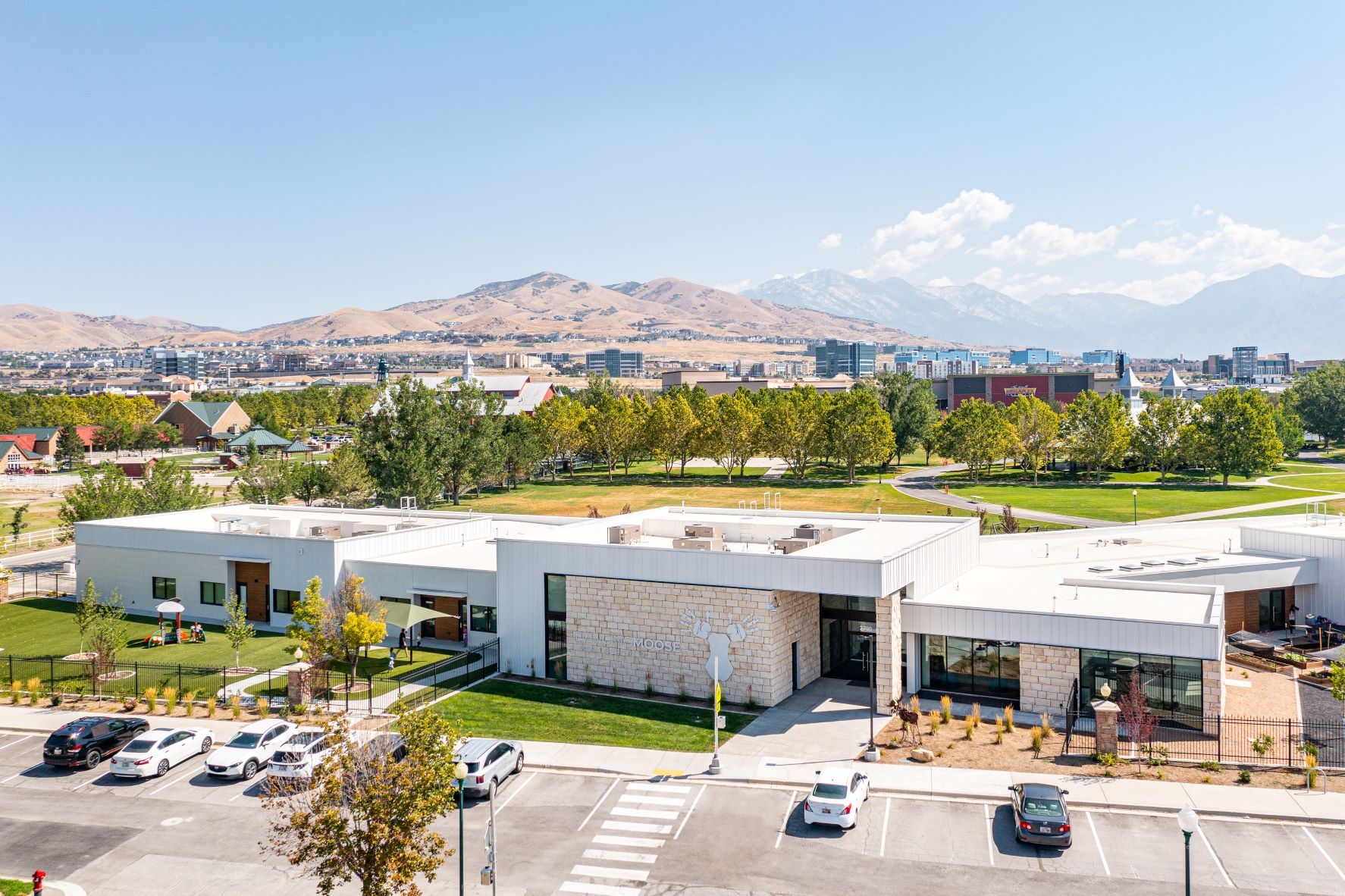 Our Museum Campus is located at the beautiful Electric Park within walking distance to three world-class museums including the Butterfly Biosphere, Farm Country and The Museum of Ancient Life. The school opens up on a beautiful private park with striking views of Mt. Timpanogos.
Our partnership with Thanksgiving Point offers unparalleled opportunities for children to engage in experiential learning with the museums in the area. All students must hold an active family membership to Thanksgiving Point so all students can access field trips to the museums and welcome Thanksgiving Point Educators that visit our Museum Campus as part of their educational journey.
The school has sixteen classrooms with highly qualified educators with a lead teacher that is either certified or undergoing certification through a MACTE credentialed Teacher Education Program. This campus features a large multipurpose gym and a dedicated indoor/outdoor enrichment STEM/Garden room. Students will enjoy several distinctive outdoor play and gardening areas on site.